We are your Social Media Solution!
We create unique one-of-a-kind promotional videos with customized voice over, featuring your business and products.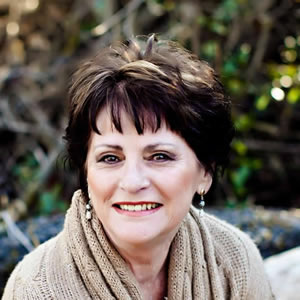 Leslie Meier
Leslie is a former Hunter Douglas Disrict sales Manager, and Media Marketing Manager in Northern California.
Social Media Marketing
Unique one-of-a-kind promotional videos featuring customized voice over, featuring your business and products.
Our goal is to provide professional, affordable social media for small businesses and organizations at a cost within your budget without compromising quality, and to provide continuing support and excellent service to all our clients. As a former Hunter Douglas District Sales Manager, Leslie understands the needs of Hunter Douglas dealers.
We offer two services:
Quarterly Promotional Videos
Your customized video will feature the approved Hunter Douglas text for radio commercials merged with photos, royalty-free music, and a personalized voice-over featuring your business.  Hunter Douglas has approved our promotional videos.  You may use your Digital Advertising Fund to reimburse your investment to create your video.  
As a small business owner, being noticed is critical to getting new customers and making money. One way to stay ahead of the competition is to capitalize on post-placement with Facebook & Instagram video feed.
As Social Media moves to video "stories" and curated video content in their apps, small businesses have the opportunity to innovate and gain post placement if you remain focused on animated video posts.
WHAT YOU'LL GET:
Posting 8-10 times per month featuring Hunter Douglas products, Hunter Douglas promotions, and holidays. Video will include background royalty free music and/or a voice over.