We are your website solution!
We  create responsive websites for all small businesses, including window covering specialist and interior designers.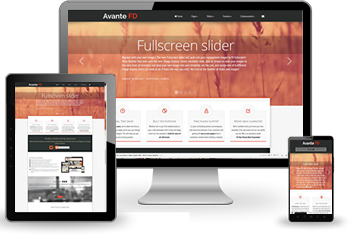 Website Design
A custom website designed specifically for your needs as a professional Hunter Douglas window fashions dealer, or other business.
INVESTMENT: Pricing begins at $1500.00 and  varies based on the needs of your website.  A 50% deposit is required at the beginning of the process and the balance is due before uploading your website to the server,
Hunter Douglas Promotional Videos
Your customized video will feature the approved Hunter Douglas text for radio commercials merged with photos, royalty free music, and a personalized voice over featuring your business.
WHAT CONTACT INFORMATION IS INCLUDED
Your Logo
Your Business Name
Your Business Address
Your Business Phone Number
Shop@home dealers will include phone number only
INVESTMENT: $125.00 per quarter includes a finished ready-to-use customized video,including a video copy for your own use.
DELIVERY: Video send via email or uploaded directly to your social media accounts.
WHY CHOOSE TAYLOR MADE DEZINE? Promotional videos created by Taylor Made Dezine are approved by Hunter Douglas for TV and web advertising co-op! No contracts to sign…cancel anytime!
Social Media Marketing
As a small business owner, being noticed is critical to getting new customers and making money. One way to stay ahead of the competition is to capitalize on post placement with Facebook,Instagram & Twitter video feed.
As Social Media moves to video "stories" and curated video content in their apps, small businesses have the opportunity to innovate and gain post placement if you remain focused on animated video posts.
WHAT YOU'LL GET:
Posting 3-4 times per month featuring Hunter Douglas products, Hunter Douglas promotions, current holidays, AND vendors of your choice, such as fabric, flooring, wallpaper and hardware, etc. Video will include background royalty free music and your logo.
INVESTMENT: $100.00 per month.
No contracts to sign…cancel anytime!
DELIVERY: Video up loaded directly to your social media accounts.